Professional
Licensed Law Office
Experienced
Friendly Staff
Transferring properties on all Hawaii islands
COVID – 19 UPDATE
We are still open.
Due to the coronavirus pandemic, we may have some delays in responding to your inquiries. You can call us at (808) 331-1313 or Toll-free (888) 628-9555. If we do not answer the phone, please leave a message with your name, phone number(s) and a brief description of your questions, and we will return your call as soon as possible. You can also send us your question(s) by email to: [email protected]
Thank you for your patience, and stay safe.
Hawaii Document Service
Hawaii Deeds, Timeshares and Probate Assistance on All Islands
---
COVID – 19 UPDATE
We are still open.
Due to the coronavirus pandemic, we may have some delays in responding to your inquiries. You can call us at (808) 331-1313 or Toll-free (888) 628-9555. If we do not answer the phone, please leave a message with your name, phone number(s) and a brief description of your questions, and we will return your call as soon as possible. You can also send us your question(s) by email to: [email protected]
Thank you for your patience, and stay safe.
HOW WE CAN HELP
Hawaii Document Service Assists Clients Worldwide in Transferring Property on all Hawaii Islands
Whether you would like to transfer your Hawaii property to your trust, corporation or LLC, add an adult child, add a new spouse, remove an ex-spouse, gift your property, want a transfer on Death Deed or need a Hawaii probate, Hawaii Document Service provides fast, professional service and quality documents that meet State of Hawaii standards and requirements.
Hawaii real estate is different!
Hawaii has unique requirements for transferring property, including two state-wide land recording systems, each with their own rules.  Unlike other states, Hawaii does not have county property recording systems. Certain Hawaii properties are registered in the Land Court, some are recorded in the regular system and other properties are recorded in both systems. It's important to know which documents are needed for proper recording in each system.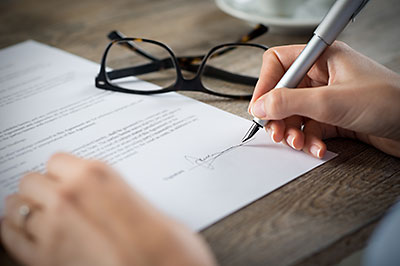 deeds
We can prepare all types of Deeds (Warranty Deeds or Quitclaim Deeds) for apartments, houses and vacant land, assignment of Leases, Land Court Petitions and more.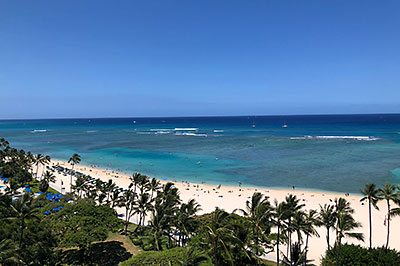 Timeshares
We do more than draft and record your new Deed.  We make sure we comply with the individual resort requirements and collect all documents and fees to successfully complete your transfer.
Testimonials
What our clients are saying about us
We have used Hawaii Document Service to prepare the deeds for approximately 10,000 of our transactions over the past 20 years. We have found Hawaii Document Service to be professional, knowledgeable and provide excellent customer service. They are friendly, honest, trustworthy and responsive to our client's needs.
We look forward to continue working with Hawaii Document Service in the future.
Recently it became necessary for me to change the title of my Maui timeshare from husband and wife to our family trust. From the time I completed and sent HDS their information sheet, they had the title change recorded in just 19 days. Their service was fast, efficient and very professional and courteous. A five star performance.
Our homeowner associations have been using Hawaii Document Service for over 20 years. They have always provided professional and timely service to our boards and owners. The documents they produce are always in perfect order and have provided the protection necessary for legacy documents in Hawaii. In addition, their advice on unraveling difficult chains of title has been helpful to our owners. I highly recommend Hawaii Document Service. We love you all and appreciate your fine work.
Hawaii Document Service recently undertook to change the title on three properties that my wife and I own. Hawaii Document Service did so at a reasonable cost and in an efficient manner. The documents were sent to us in a properly recorded manner with little effort on our part.
Our Company has been working with Hawaii Document Service for over 10 years and we find their services to be sufficient and accommodating. Their work on drafting deeds for our escrow files made a significant difference in our files. We used to have many errors on our deeds which would cause post closing issues and unhappy clients. With Hawaii Document Service, we never worry about errors. They take the time to explain questions or issues that we have, and are always eager to help.
When looking to transfer the deed to our parents' timeshare in Hawaii to our name, I looked at many websites. Lots of companies offer the services you provide. I was drawn to your website as it looks professional, and was easy to navigate allowing me to find the information I needed to help me decide who would handle the transaction. I called others, but nobody seemed as organized or knowledgeable as your office. The price was reasonable, and once we got going I found the process to be easy, as you were efficient every step of the way. Now we get to look forward to spending an extra week at our Hawaiian resort thanks to you and my parents. Thanks very much for your help.
Get In Touch
We're attentive to your needs
Feel free to call us for a free initial consultation to assess your individual needs, or fill out the form below and we'll contact you.
GERALD A. GARCIA, ATTORNEY AT LAW
dba HAWAII DOCUMENT SERVICE
75-5722 Kuakini Hwy, Suite 108
Kailua Kona, HI 96740
Phone: 808.331.1313
Toll-Free: 888.628.9555
[email protected]